The Villains were founded by four high school students and friends in 1966 in Prague. After two years of performing, including at the Municipal House, Lucerna and F Club (now Futurum), they temporarily disbanded. In 2009, three of the original band members, Georgi Štilijanov, Václav Chaloupecký and Aleš Kraft, reformed. The band plays its own songs and covers, and since 2009 has performed over 130 concerts at home and abroad. Aside from its own songs, which have been put out on four CDs, it focuses on classic blues rock music from the 60s on by well-known authors such as John Mayall, Eric Clapton, the Rolling Stones, J. J. Cale, Procol Harum, Credence Clearwater Revival, Bill Wyman and more.
Members:
Ing. Georgi Štilijanov, CSc.
frontman, keyboards, singing
Prof. MUDr. Václav Chaloupecký, CSc.
drums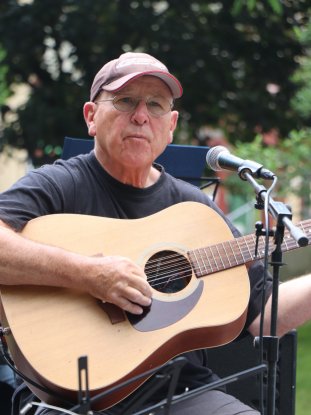 PhDr. Aleš Kraft
guitar, singing
Emil Vyskočil
guitar, singing
Georgi Štilijanov ml.
keyboards
Libor Palas
drums, alternation
Regular guests: